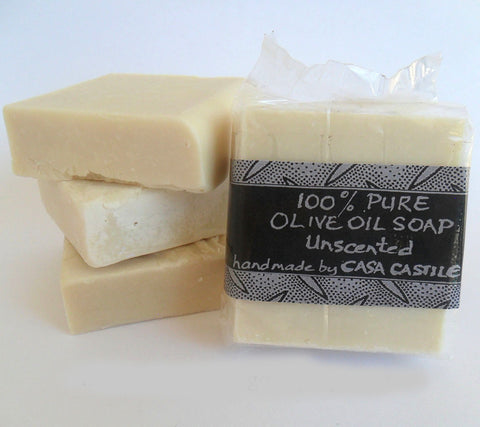 Unscented Olive Oil Soap Bar
About
This unscented soap bar contains 100% pure Olive Oil - nothing else! Excellent for skin problems such as rashes, acne, eczema and psoriasis, gentle enough for babies, even for washing hair. This soap is the first step towards healing cracked heels and dry skin.
Please note: As our soaps are all hand cut they vary between 90-100g. Keep your Olive Oil soaps raised on a soap dish, soap spike or a piece of loofah. This will ensure that these hard, creamy, olive oil soap bars are as long-lasting as they can be.
Products are ready for posting in a maximum of 5 days.
Ingredients & Properties
Ingredients: 100% Olive Oil (saponified)
Olive Oil: deeply moisturising, has anti-oxidant properties which fight free radicals, anti-inflammatory properties.
100% handmade, using only natural ingredients – keeping it simple!
Vegetarian, non-toxic and biodegradable
No petrochemicals, parabens, mineral oils, colourants, flavourants or artificial preservatives
---
We Also Recommend
---