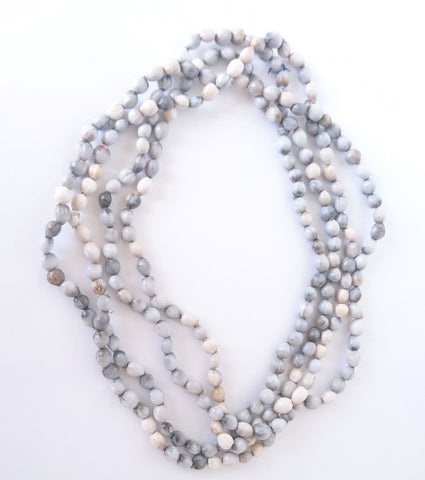 Tandjies Seed Necklaces
These traditional South African seed chain necklace strands are made with Tandjies seeds (or the Coix Lacryma-Jobi, or Job's Tears plant). Stunning and simple to be worn as jewellery, strands of the beads also look beautiful in home and garden décor.
They are also well known for their benefits for babies who are teething, hence the name Tandjies (Afrikaans for little teeth).
Please allow 1 week for production. 
Sizes are approximate as these products are hand crafted. The doubled length of each strand is 115cm.
---
We Also Recommend
---