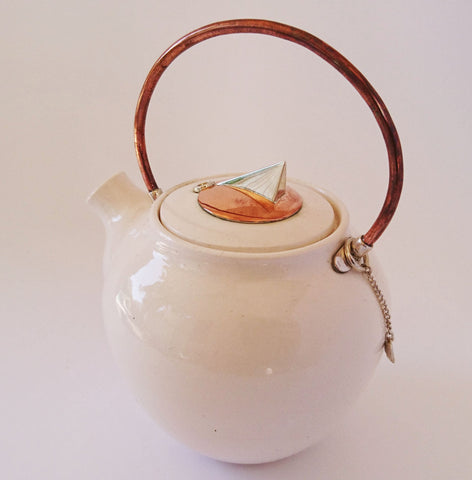 Porcelain & Copper Teapot High Tech
This teapot is a creative collaboration between Wild by Design Jewellers and John Steele Ceramics. The teapot is made out of porcelain and has a large amount of copper and a small amount of sterling silver detail. It has been sculpted in a high tech style with what some might call a shark fin point. Perfect for a cup of tea for one.
This teapot is available immediately. The size of the teapot is H:15cm and L:12cm.
Contemporary handmade jewellery using precious metals and mixed media, incorporating both precious and semi-precious gem stones
---
We Also Recommend
---