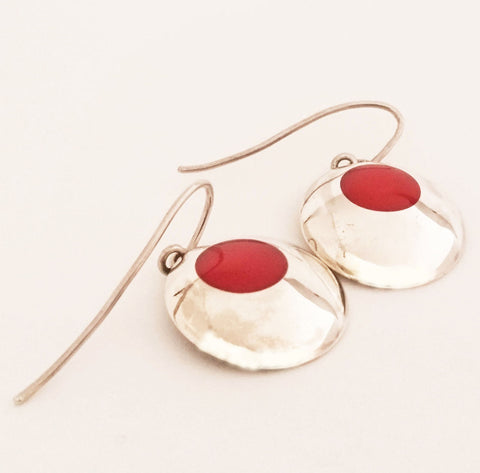 Domed Silver and Resin Earrings
These elegant Sterling Silver and resin domed inlay earrings are the perfect gift for any stylish, modern woman. They can be made in absolutely any colour. The earring measures 1.8cm in diameter. Colours available are: white, yellow, orange, red, pink, green, light blue, dark blue, purple and black.
These earrings are ready for posting in 1 week max.
Contemporary handmade jewellery using precious metals and mixed media, incorporating both precious and semi-precious gem stones.
---
We Also Recommend
---