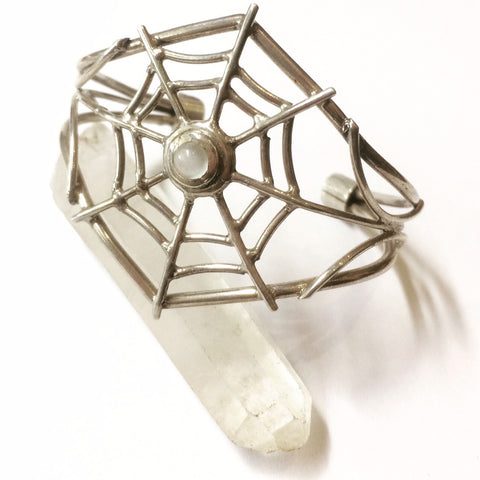 Cobweb Bangle
Cobweb is a rustic Sterling Silver wire worked bangle with a Moonstone in the centre. It has a beautifully curved lines making up the spooky cobweb, and three silver strands leading down to the clasp, and a shiny smooth finish.
Size: H: 4.5cm x W: 4.5cm Inner Wrist Diameter is 42.5cms available immediately (Small Size).
Contemporary handmade jewellery using precious metals and mixed media, incorporating both precious and semi-precious gem stones.
---
We Also Recommend
---