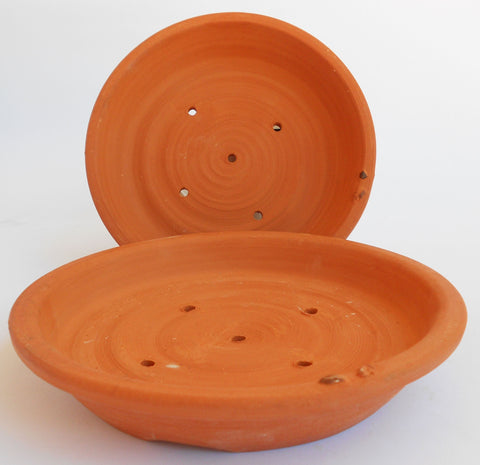 Bonsai Pots - Red Clay
This low bonsai planter pot is made with local dark earthenware locally sourced from up the Nahoon River in East London. Each item is uniquely hand shaped and wheel thrown, and includes 2 small, hard volcanic stones from nearby Bonza Bay beach which have been inserted into the clay while wet, then oxidation fired. There are 5 holes for drainage.
All ceramic pottery items are handmade and approximate in size. Every item is unique and may have slight variations to the image. The bonsai pot measures approximately 16-18cm diameter and 3cm deep.
---
We Also Recommend
---